Whether you're going on a date, going out to a party or a bar, or you're going out anywhere really where there will be hot girls, chances are you're gonna want to look your best. And it only makes sense that you'd want hot girls to think you're looking your best as well. So today, I'm bringing to you the 5 outfits girls absolutely LOVE on men.
#1. The Leather Jacket, Ripped Jeans, and Sneakers combo
Leather jackets are a certified staple of every stylish wardrobe but if you wanna grab a girl's attention, you gotta make sure your leather jacket is looking modern. Anybody can throw on an 80's leather jacket from their dad's closet, but not every guy can make a leather jacket look stylish, modern, and on trend. This outfit combo is how you do EXACTLY that. It'll turn heads and get you style points while also giving you cool points as well.
#2. The Checkered pants and button down combo.
It's modern and still incorporates elements of classic style. This look will make your outfit look clean, sleek, and 10x more attractive to women because it incorporates the traditional men look good formal mentality, with a modern twist that makes the outfit look more playful and on trend. I think this look works best with a casual sneaker but it can also work well with a loafer or pair of oxford shoes as well. It's really up to personal preference and how classic you want to make the look. If you want to go really traditional then a regular oxford shoe or loafer will work best, while a sneaker is better for making it look more modern and trendy. This is probably one of my favorite outfits in the list so make sure you get this one in your wardrobe.
#3. The Golf Jacket and Jeans or Chinos Combo.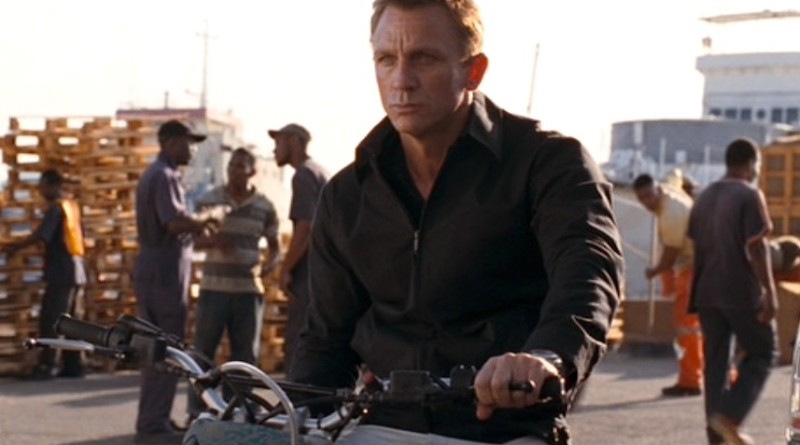 Now, wait, I know you're probably thinking like "What you said? Golf Jackets?!?! Isn't that the shit that dads wear with those wackass new balances?" BUT, when worn correctly, golf jackets can make you look classic and fashionable at the same time. I mean, look, even James bond wears them! These jackets are such a classic piece that when you get them in the right fit and cut, they'll look epic with a pair of jeans or chinos. Throw on a pair of boots and BOOM you're looking like a classic stylish man And you know if James Bond is wearing it, then you GOTTA be wearing it as well.
#4. The Cropped Pants and Button Down combo.
For those of you who don't know, cropped pants are basically just pants that are cropped at the bottom so they land just above your ankle. And trust me, girls LOVE ankle exposure. It adds depth to your outfit and highlights the shoes you're wearing, so if you're wearing a clean pair of sneakers, they'll look even better! Additionally, cropped pants are an excellent way of dressing up an outfit in a modern way, as opposed to wearing regular khakis or jeans. When you pair these with a button down, it'll make your look appear a lot more sophisticated and classy, making you stand out from all the other guys, and making girls WAY more attracted to you.
#5. The Layered Hoodie and Jacket Combo
This is a common one but this is probably one of THE BEST looks you can pull off if you're a younger guy, especially in high school and college. It's a simple look that shows you're not trying too hard but it's also cool and stylish while still being super casual. The best part about this look is that there's so much room for variety, you can layer the hoodie up with a t-shirt or button down or just go with the hoodie and a jacket and still maintain a layered look. And most guys already have a everything they need in their closet to put this outfit together so it's a really easy outfit for literally ANY guy with a few pieces of clothing to pull off. And that's it.