There's a status ranking system that all humans unconsciously run through their minds anytime they encounter somebody new. We try to figure out where we personally fit on the social ladder compared to other people around us in any given situation. But you don't need to be on stage or be rich, or famous, to convey high status. You can convey many of the high-status signals through your behavior and body language. You see, money and fame are just situational status. If you want to be high status in virtually every situation, then it has to be sub-communicated in the following ways.
#1: Have A Calm Masculine Presence
First, you need to understand that a woman will get a sense of your status immediately just by the way that you carry yourself. If you seem nervous, flustered, fidgety, or you can't hold the tension with an attractive woman, she will instantly sense your fear and insecurity and deem you lower status than her. If you seem scared of her, then essentially you're putting her on a pedestal above you. So how do you solve this?
You must develop a calm, masculine presence. Where you're secure and who you are. So that you can walk up to a woman, look her deep in her eyes, and remain calm under the tension of that situation. It doesn't even faze you. This is literally the number one quality in attracting a woman and being high status. Now, women will often test you in this quality. She might poke you, and press some of your hot buttons to see if you can handle that situation and stay calm and keep your cool. Because if she can easily affect your emotions, then you can't possibly be the strong Rock of a man that she wants.
#2: Physiology Affects Your Psychology
So one thing that will help eliminate those nervous feelings in your body is to walk, talk, and stand high-status. Most guys, when they walk into a new venue, they walk in nervous. And they start looking around everywhere as if they're lost. And they start circling the place like a shark. Or they just stand in the corner somewhere, watching everyone else have fun. When you walk into that venue, especially like a bar or Club, walk in like you own the place. If there are two doors, I like to push him open like I'm the man and do the victory pose. It sounds pretty lame on camera, but it actually looks pretty cool when you do it. Have a slight grin on your face, like you're right at home.
I even recommend as soon as you enter start saying hi to people or high-five them. And if you're dressed really well, and having a good time enjoying yourself, then people will actually probably mistake you for the owner. When you stand, no slouch. This will instantly lower your status. I know it's a bad habit for most people, but start becoming aware of it so you can break that habit right now.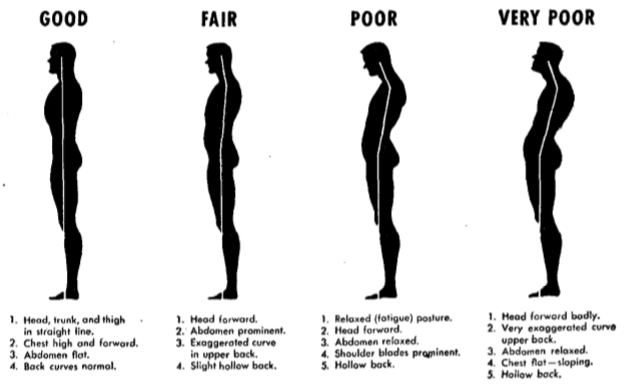 To know exactly how you should always be standing, go find a wall and stand against it. Your ass, shoulder blades, and head should all be touching the wall. This is how you should always be standing. Move your body slow and with purpose. Ingrain this into your brain because it's that important. Now, this doesn't mean you have to be stoic and motionless. It's OK to have fun and dance and jump up and down. Just eliminate nervous gestures like scratching yourself, rubbing your fingers, playing with your jewelry, and constantly shifting your eyes.
#3: Strong eye contact is a sign of power.
Now you can take this even further if you want by blinking less. That can really convey power and intensity. Now don't overdo it with a creepy stare down. Just make sure you have strong, steady eye contact. And I recommend just focusing on one eye because if you shift from eye to eye, that will make you seem nervous. Next, make sure to lead your group. If you're not currently the leader of your social circle, then start taking the lead. And remember, good leaders tend to make decisions quickly, and they change their mind slowly.
Whereas followers or non-leaders tend to make decisions slowly, and they change their mind very easily and quickly. So take charge. When you're out with your friends, be the first to move. For example, if you're at dinner with your group of friends, be the first to say: "Come on, let's get out of here!" When you do this, you're unconsciously framing in their mind that you are the leader. That when you say go, everybody goes. And remember this, a good leader is always a leader of self first.
Whereas followers or non-leaders tend to make decisions slowly, and they change their mind very easily and quickly. So take charge. When you're out with your friends, be the first to move. For example, if you're at dinner with your group of friends, be the first to say: "Come on, let's get out of here!" When you do this, you're unconsciously framing in their mind that you are the leader. That when you say go, everybody goes. And remember this, a good leader is always a leader of self first.
Another way to lead is to bring people into your world, and this works really well for example: let's say you have a favorite bar or club or restaurant that you always go to, and everybody there knows you because you're a cool social guy, you chat up the owner, the waitresses. You know the bouncers, etc. Well, when you bring people into that world, and they see you treated like a king, they will see you like a king.
#4: Become the leader of Leaders
When you're out socializing, befriend other men that are leaders of their group. This will cause the women in that group to see you as a leader too, and thus be more attracted to you. If you go out and you see a large mixed group of guys and girls, determine who the leader is and befriend him. You can usually tell who the leader is because a lot of times all the other people are circled around him, and they all stop to listen when he speaks. And keep in mind that status is not about out alpha-ing other guys. If other guys don't respect you, then you've actually lost your status.
#5: Give Value
High-status men tend to give value. They don't take the value, they have so much greatness in their life that they want to share it with everyone. They don't try to make people feel bad about themselves or put people down. They make people feel good, inspired, proud, and beautiful. Give and you shall receive. You may have heard of the concept of "negging" which is basically giving a negative compliment to a woman. Such as: "So is this your natural hair color? So you changed it to that?!" and it's designed to knock her down a few pegs. Essentially, bring her down to the guy's lower status. Which if you think about, it is a really bad mindset. Right, it's the mindset that she's above me, and I gotta say this thing – basically insult her.
One surprising way to bring someone up to your level is by challenging them. So instead of using manipulation to lower people, an easy way to lift people up is to give them a genuine compliment. Now instead of a generic compliment like, "Nice dress!" say, "You know this dress really suits you like it makes you look really elegant." do you see how that's a lot better? Now, this doesn't mean that you should suck up to people. Does a king suck up to people? Definitely not. He might compliment someone, but he's not trying to seek their approval.
#6: Command Attention
A man that can stop everyone and command them to listen to him, demonstrates status. And make sure your toast is outstanding. After all, you have center stage. Whether you're making a toast, or just commanding the attention of a room, or people nearby, speak with conviction. If you hesitate or stumble when you speak, most people probably won't see you as a worthy leader.
A high-status man is decisive, and he speaks as if he's sure of himself. Your voice should be loud, slow, controlled, and projected so all can hear. A good rule of thumb when you're speaking to someone or a group of people, a woman, or whatever, is to speak so even the people behind them can hear. Even if there's no one behind them, imagine there are people behind them and speak loud enough so they can hear. Because if you're only speaking loud enough for the people in your close vicinity to hear you, then you're gonna be speaking very low, and it's gonna sound insecure bottom line. So project your voice so all can hear, and don't worry if other people around you can hear you. Who cares? This is your reality anyway.
Another way to command attention is by dressing really well. Studies have actually shown that people who wear a suit are perceived as authority figures, versus people wearing just normal clothes. Because if you look like a powerful leader, not only will you feel like one but people will actually see you as one. Last, and definitely one of the most important, is that high-status people tend to have very high standards for themselves, and also the people they allow in their life. Be picky about the people that you let in. Including the girls that you date. A king is not gonna just make anybody his queen. He's gonna choose the absolute best. That's why it's so important to qualify women. And when you do this, they will see you as high status. You can even qualify men as well before you bring them into your inner circle. Because high-status men have high standards for everybody that they bring in their life. And they also challenge people to bring the best out of them.
So for example, if I give a seminar and somebody comes up to me afterward, and they say "Hey I really liked your talk!" Instead of just saying thank you, I might say "Hey thanks a lot, which part did you like the best?" or "Thanks man, what did you like about it?" Now I'm showing appreciation, but I'm also being a little challenging and making him think a little. So start doing this with everyone in your life and you'll actually begin to notice that they're treating you higher status. When you apply all of these things, not only will you have more attractive women in your life, but other aspects of your life. Such as your wealth, your career, other relationships, and even your health will all improve.