#1 the layered denim jacket and top coat
This is one of my personal favorite outfits to wear when it's cold out you see it's super modern super trendy and incredibly stylish because it combines the elements of classic menswear like the top coat and combines it with a more modern and trendy denim jacket to keep you warm and looking fly if it's really cold out I'll wear this with a sweater or long-sleeve shirt under it and finish it off with a pair of jeans or chinos and some boots.
#2 the turtleneck vest and jacket combo
This is the perfect example of badass winter layering when the cold weather hits it can get pretty hard to look stylish and still be warm at the same time but throwing a turtleneck on is perhaps the most important piece you can have during the winter months turtlenecks go with basically everything they make you look way more sophisticated and they keep you warm as fuck I wear turtlenecks all the time when it's cold out and you should too so now that you have the turtleneck as the main piece in this outfit you got to layer it up with a vest for added warmth and style and finally you top it off with a jacket you can wear it with many types of jackets a blazer a puffer jacket so on, once you got the turtleneck and vest on you can get really creative with it and make this look work however you need it to.
#3 the bundled up all-black look
Now if you're ever in doubt and unsure of what to wear on a cold day then just go all black baby wearing an all-black outfit is a super easy way to make your outfit look ten times sleeker and stylish without really having to do anything extra the continuity of the outfit is all black makes the whole look up here super put together and it gives your outfit that bold edge which will make you stand out in front of the ladies. now the choice is really up to you. you can wear a black turtleneck a leather jacket a black pea coat and sweater a black beanie some sunglasses the choice is really up to you as long as you have a black jacket and black jeans the rest can fall into place pretty easily.
#4 the button-down sweater and top coat combo
This outfit is a staple of classic menswear this look is timeless and will always look good especially in the winter months. this look is especially good if you're going out to a slightly more formal event where you want to dress up a little bit but still keep it cool and casual if you work in a more professional setting this is a perfect work outfit because it's business casual and not only keeps you warm and cozy but also have you looking like a classic motherfucking boss. now on those days when it gets below freezing up here on Mount Olympus and let me tell you it gets fucking cold all right you'll definitely catch me wearing this outfit when I'm on my way to take your bitch so if you see me wearing this then you better watch out haha just kidding or am i.
#5 the puffer jacket look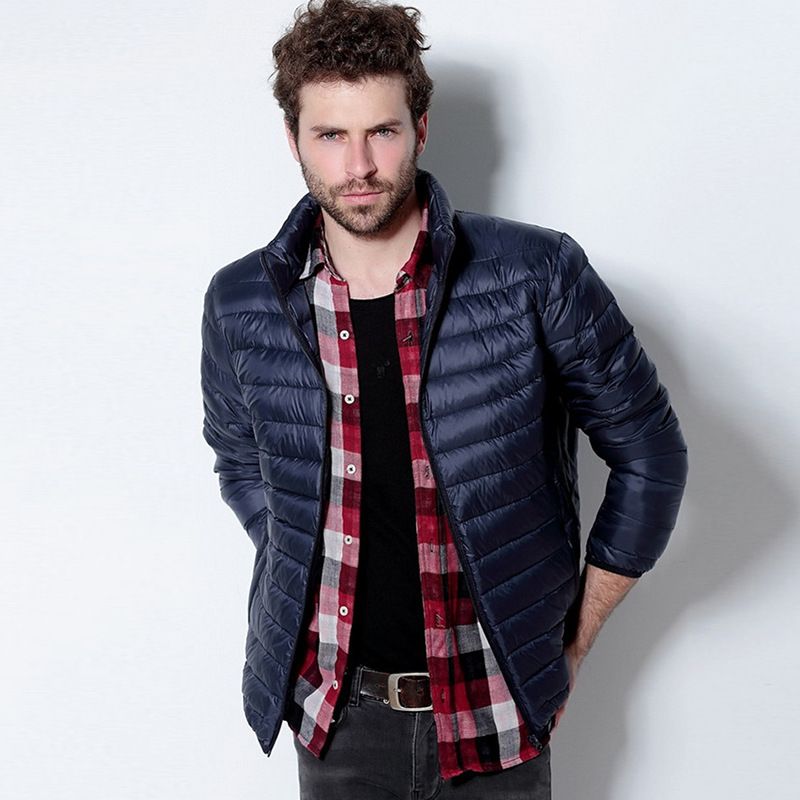 If you don't know what a puffer jacket is basically it's exactly what it sounds like it's a jacket that's puffy or has things that resemble bubbles on it these jackets are necessary for those days when it's cold and your balls shrink into your stomach yeah you guys know what I'm talking about right some puffer jackets have hoods and some don't it really depends I prefer my puffer jackets to be a little thinner and less puffy just because I feel the real puffy ones make you look a little like a kid in elementary school who should be wearing a spider-man backpack these jackets are typically pretty standard so they go well with anything and typically when it's cold out that's the time to bust out the puffer jacket you're probably a little less focused on being stylish and more focused on staying warm right now here yeah it's safe to say that if you live somewhere where it gets cold you should have one of these jackets in your style arsenal and besides chicks love to wrap these things around them when they get a little cold to make some feel all snuggly and I'm more than happy to offer my jacket to a chicken need and that my friends are it.